I went to lunch with my parents and little man yesterday and I HAD to stop in J Crew... I love that store, its simple but yet different looks. I fell into with this necklace but then I had sticker shock! its $128.00. If I

wasn't

a stay home mom and student..and if I had a good paying job but lets be honest $128 is a lot.
This would be such a great addition to m summer outfits.. so I have decided to share with you some cheaper options that will give you the same fabulous look without breaking your bank!
This is from

NYand

Co: $22.95...one one get one 50% ( go to their website or store...also if you are a triple A member..show your card and get 10% EVERY time!!!)
or this one...from express: $49.50... buy one get one 50% off ( go to express.com or the store)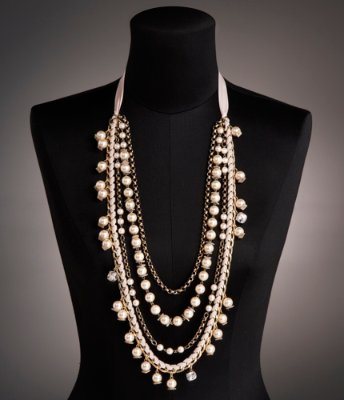 That's

just a

litte

peak that what I was looking out..seriously check it out...you will amazing this summer with one of these necklaces